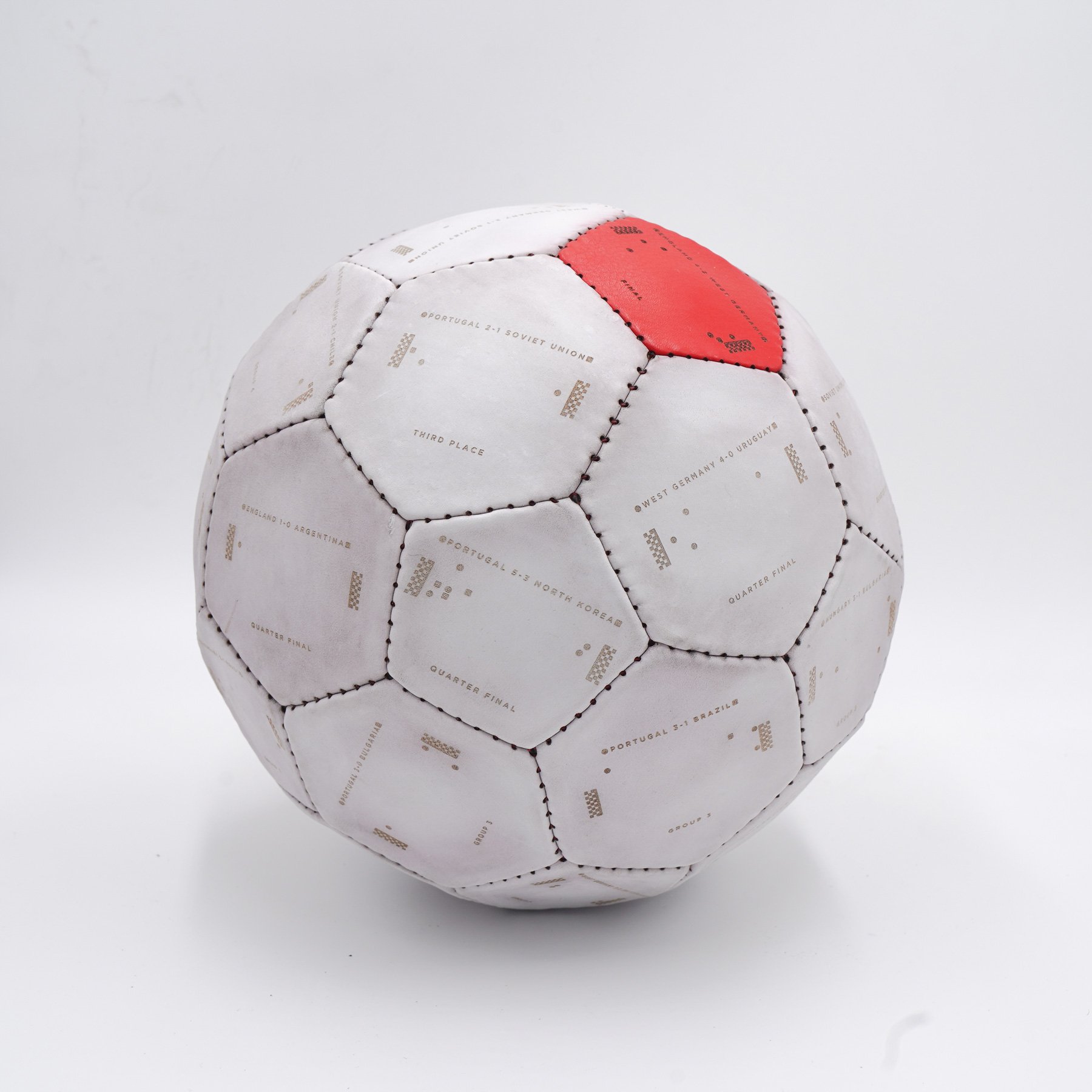 1966 World Cup Ball
Each panel on this handmade ball illustrates a game at the '66 World Cup. Etched into the panes are the fixtures, results and where each and every goal went in. Each panel is a memory.
The entire 1966 World Cup is encapsulated in this ball. 32 games and 32 panels. Football is the beautiful game and this is a truly beautiful football.
Created in partnership with Jon-Pauls Balls
A one off ball never to be recreated.
Each Originals artwork comes with a signed certificate of authenticity.